One of the many benefits of having your own home wine cellar is easy access to your precious wines. You can serve wine to your guests any time they are in your home.
In New Jersey, many home owners have their own wine storage room where they can enjoy wine tastings with friends. In order to have a wonderful drinking experience, you must know the rules or guidelines in serving and opening a bottle of wine. You must also have the right tools or gadgets.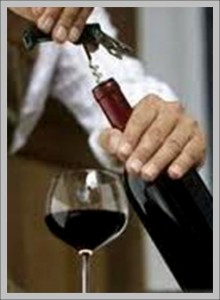 Can you imagine yourself opening a wine bottle without a wine opener? Some people use a knife to remove the wine's cork while others just push the wine cork until it floats inside the wine bottle.
There is always a better way to do it. Equip yourself with the proper wine bottle opener that can help you save time and effort. You don't want to disappoint your friends or colleagues while opening a wine bottle from your New Jersey residential wine room.
The Different Types of Wine Bottle Opener
1. Basic Corkscrew – This is one of the most basic tools invented specially designed to pull off the wine's cork. Shaped like a spiral worm, this tool is place on top of the cork and twisted using the handle. Once the screw has mounted permanently in the cork, all it needs is a little pull to free the wine's cork.
2. Lever Style Corkscrew- Also known as "The Rabbit", this wine bottle opener is the easiest to use. All it takes is a little push after clamping it to the bottle and then a little lift until the cork comes out.
3. Winged or Butterfly Corkscrew – This tool contains two handles that rise once the worm is driven into the cork. Once the wings or the handles are totally lifted, they are pushed down until the cork comes out.
4. Waiter's Corkscrew – This type of wine bottle opener is commonly found in restaurants and often used by bartenders. This is why this tool is also called a bartender's corkscrew.  It is small and handy and can be placed inside your pocket, allowing you to carry it anywhere. Aside from the spiral worm, it also has a knife for cutting and a hinged lever as an additional feature.
5. Twisting Pull Corkscrew – This corkscrew is built with circular rim. In opening the bottle, the rim is attached over the lip of the bottle. Constant twist will drive the worm deeper into the cork. As it continues to turn, it will lift the cork out of the bottle. This tool is very easy to use and relatively inexpensive.
With many tools available on the market today, always remember to choose those which you are comfortable with and which best suit your needs. If you are a wine enthusiast, consider investing in wine accessories and gadgets.
Make sure that you have a reliable wine bottle opener in your New Jersey custom wine cellar. With constant practice and proper orientation, a quality wine opener will not let you down in front of your friends and colleagues.