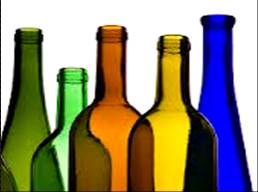 People in all walks of life love to drink wines. We spend a lot of money to buy our favorite wines and even build custom wine cellars to protect them from harmful environmental factors. But, when the bottle is empty, we usually keep it under the sink or throw it away.
For you to get rid of those empty wine bottles in a very crafty way, you don't have to throw them. Instead, you can start collecting them.
If you have a very artistic mind, recycling empty wine bottles is as easy as counting to 3. This blog will provide you with some tips on making use of empty wine bottles.
All you need to do is gather empty wine bottles and organize them according to their sizes and colors. You must also have glass cutters, wires, and metals. Or, if you want to be safe hire an expert in glass cutting.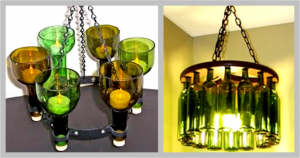 If you want to have unique lighting in your room, transforming your wine bottles into a chandelier is the best option. You can cut the bottom of empty bottles out and attach them to a metal rod with holes in it to hide the wire attached to the bulb.
It would be best to use two dark colored bottles of the same shape. You can use the finished wine bottle chandelier in your residential wine cellar! Aside from the fact that it is easy to construct, it would surely astonish everyone.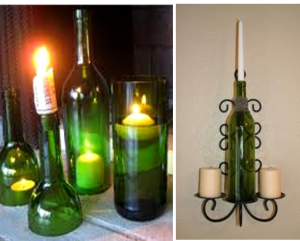 Another unique way of transforming those empty wine bottles is to use them as added accouterments for candles. It certainly creates a dramatic look and adds color inside your home. You should think of other astute ways you can pair them with other materials like wood to create impeccable candle lighting. Wine bottle wall sconces with candles placed on both sides of your wine cellar door can enhance the overall look of your wine storage room.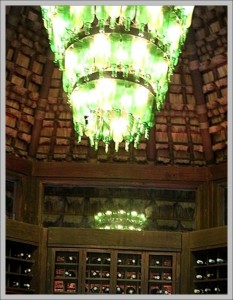 Now that you have some ideas on how to recycle those empty wine bottles into something exceptional for your home or wine cellar, you should always remember that not all used materials are useless. You just need to let that imagination come out and create a style of your own inside your home. Just remember that you are an artist and your imagination is just waiting to be discovered.
Visit Juliette Johnson, Custom Wine Cellars New Jersey at Google+