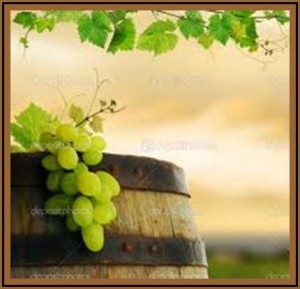 Wooden barrels have long been used in the making of alcohol. Spirits such as wine and whiskey have traditionally been aged in wooden barrels as this technique allows some of the features of the barrel to infuse the alcohol with hints of vanilla or sweet notes that are very similar to tea.
As for wine aging, the wooden wine barrels have a significant effect on the flavor, color, and texture of the wine that is being fermented. Oak, for example, has the special ability to add great flavor, depth, body, and texture to wine. French oak creates strong aromas and flavors in the wine, while the American variety imparts intense tannins and coconut flavors.
Creative Uses of Recycled Wine Barrels in Custom Wine Cellar Design
These days, wine barrels serve purposes other than wine aging and storage.  The trend now is to buy old wine barrels and use them in designing custom wine cellars, wine display areas, or any other place where they can lend their vintage appeal.
But how can reclaimed wine barrels be used in your wine cellar? If broken down into long strips, they can be used for 
wine cellar flooring
. A great thing about reclaimed wine barrel flooring is that no two pieces will be the same — each one is unique because they have aged differently and have been labeled differently.
Some people use them as beams on the roof of their cellar, while others use the wood from the barrels to line their countertops. An ingenuous way of using the wine barrel is to actually use it as a wine rack where you can display your vintage wines, creating a romantic, rustic look.
By using reclaimed wine barrels, the look of your New Jersey custom wine cellar will surely be one-of-a-kind and can be an envy of others. What's more, by recycling these wine barrels, you will also have helped the environment. There are so many benefits to using reclaimed wine barrels to decorate and design your wine cellar space. No wonder this trend is so popular these days.