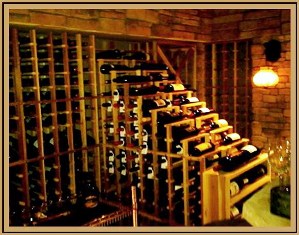 In New Jersey and New York, there have been high demands when it comes to custom wine cellars, both residential and commercial. Home wine cellars are a must for most wine collectors to increase storage space and their home's value and beauty. It also allows the owner to have easy access to wines and organize them in a convenient way.
Wine lovers who want to have their own 
New Jersey wine cellar at home
 but don't have a large space where it can be built can convert even a small space into a beautiful wine cellar. This can be a garage, closet, under-the-stair space, or any extra space your have at home. 
Click here
 to view an upgraded New Jersey home wine cellar.
In business aspects, commercial wine store owners should not only sell high end wines but also present their wines in a way that it can attract customers easily, resulting in increased client flow and fast lead generation.
Customers will most likely visit your commercial wine cellar if wines are displayed attractively and in such a way that a certain vintage can be located easily. The wine displays in your wine store contribute a lot to the customer's decision to buy wine.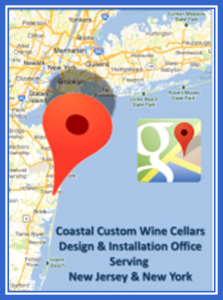 Coastal has extensive experience in providing wine cellars the most stunning and functional wine storage displays. They can also maximize the visibility of your wine bottles, making a direct impact on your retail business.
Below is a list of Coastal's completed wine cellar projects in New Jersey and New York:
New Jersey Installation Office – Coastal Custom Wine Cellars
Coastal Custom Wine Cellars New Jersey
2405 Orchard Crest Ste B
Manasquan, NJ. 08736
+1 (732) 722-5466