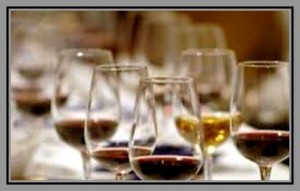 In New Jersey, there are many vineyards and wineries that offer wine tasting tours. There are also New Jersey residential wine cellar owners who love to host wine tasting parties in order to learn more about wine with friends.
By mastering wine tasting techniques, you will have a memorable wine tasting party in your wine cellar. Wine tasting can be difficult, but with practice and perseverance you can be a pro in no time. By using your sense of smell, sight, and taste, you will be able to discern the good wine from the bad.
For beginners, you should start by isolating yourself from any distractions that will affect your taste judgment like strong smells or even the glass that you are using to evaluate the wine. You have to make sure that you are using the right kind of glass for a certain type of wine in order to experience the wine's true aroma.
Tasting Wine Using Sense of Sight, Smell, & Taste  
By using your sense of sight, you will be able to differentiate a good wine from a bad wine. The color and texture of the wine will give some indications of its quality. If the wine looks brilliant and clear, this means that it has good quality. If it's murky and dull in color it means the opposite.


You can tell that wine is youthful or young when it is purple or ruby red in color. Tilting the wine glass is another technique in order to know the wine's age. When you tilt the wine glass and you see a pale or watery color surrounding the glass rim, it means that the wine is young and insipid. If the wine's color is tawny or brown, it means that the wine has aged or has oxidized and passed its prime.
Wines are rich and full of flavors and aromas. Using your sense of smell to judge the wine is tough, but again, with constant practice and determination you can learn to identify which wines are high quality and which ones aren't.
To reveal the true aromas the wine has to be swirled. Once swirled, dip your nose inside the wine glass but don't stay too long. Just take short sniffs and pause for a while. Give your nose time to send data back to your brain. Analyzing the data that has been gathered will help you understand the wine's true characteristics.
Once you're done scrutinizing the wine's color, texture, and smell, it's time for you to do the test using your sense of taste. Do not drink a large amount of wine and swallow immediately. Make sure that you sip an ample amount and then swirl it around your mouth to cover all your taste buds and your palate to identify the different characteristics.
A good wine means a wine with good characteristics. It should be balanced in flavor and with satisfying taste at the end. These are the important qualities of wine that you will be looking for each time you have a wine tasting in your custom wine cellar.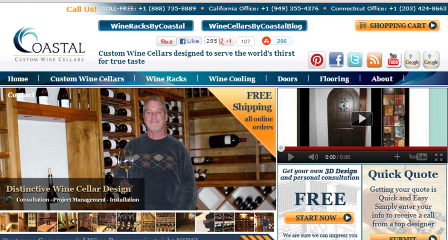 Are you planning to have a perfect wine storage area for your fast-growing wine collection and a place for wine tastings with friends? Coastal Custom Wine Cellars is an expert in the wine cellar industry. Contact them now at http://www.winecellarsbycoastal.com/contact.aspx or fill out a form at http://www.winecellarsbycoastal.com/free-3d-drawing.aspx for a FREE 3D design and consultation! Checkout their wine cellar gallery by clicking here.