The best way to display and organize a great collection of wine bottles is by using New Jersey wine storage racks.  These storage devices come in a variety of sizes and configurations that can accommodate storage needs and match design requirements.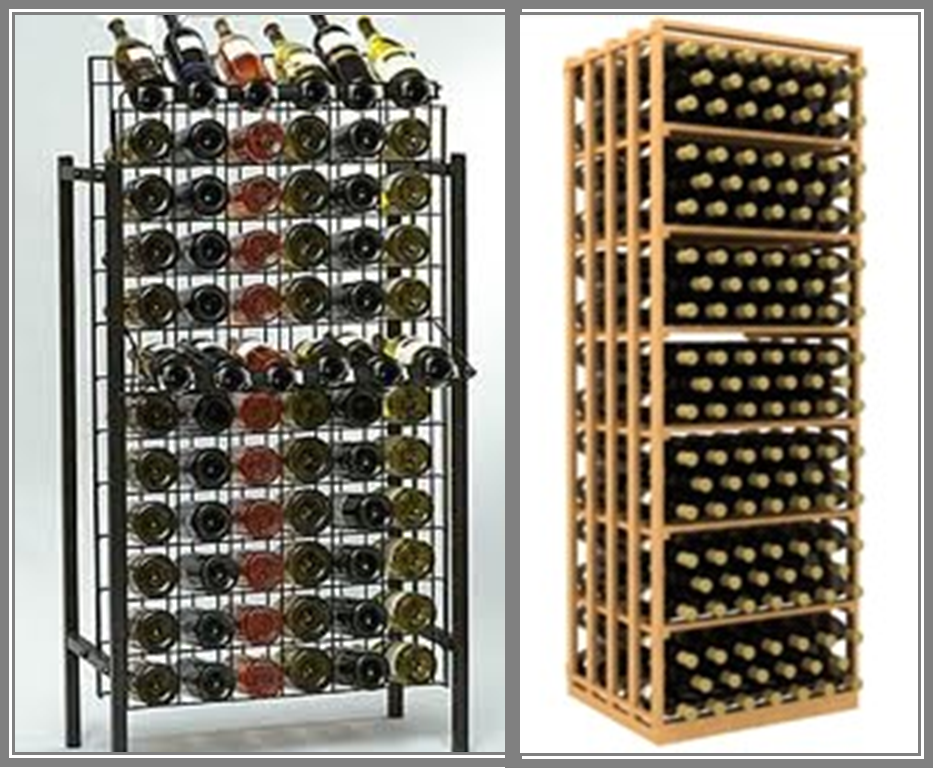 Wine racks allow collectors to showcase their finest wine labels in style.  They not only provide a safe place to store wines, but also ensure that bottles are laid horizontally to keep the corks from drying out.
Wine racks are classified into two categories:  traditional and modern.  New Jersey traditional wine racks are an ideal option for collectors who want to bring a classic look to their storage space.  These racking systems are usually crafted from various types of wood such as premium redwood, all heart redwood, cedar, pine, and mahogany.  Stains and finishing options are available and go well with any interior.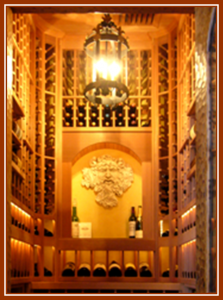 Most traditional wine racking solutions are excellently handcrafted by skilled craftsmen.  These racks come with intricate designs and patterns that provide a more antique appearance.  The warmth and natural beauty of the different wood varieties also contribute to the antiquarian style of the furniture.  Traditional wine racks can house the standard 750 ml bottles, splits, and magnums.
Aside from its simple yet elegant style, there are other benefits to using traditional wine racks.  Since they are built from wood, they can match any existing furniture without looking out of place.  They are extremely sturdy and highly durable.  Some wood varieties are resistant to mold, which makes them ideal for storage rooms cooled by wine cellar cooling units.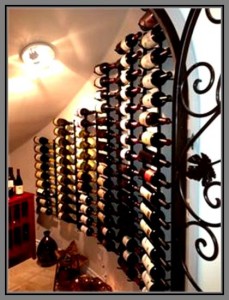 Modern wine racks are well-suited for collectors who are aiming for a contemporary feel in their wine room.  Stainless steel and wrought iron are the primary materials used in forging this type of wine racking solution.  New Jersey custom wine racks made from metal have the most artistic shapes and are not only considered as excellent storage devices in your residential wine cellar, but also wonderful decorative pieces.
Metal wine racks normally hold a small number of wine bottles, hence, they are perfect for short-term storage.  For collectors who always want to have a bottle on hand in the kitchen, whether for cooking or personal enjoyment, this is the best racking solution.  Modern wine racks are visually appealing and can lend a modern flair to any room.
Besides its modern appeal, metal wine racks can endure humid conditions because metal pieces are naturally resistant to corrosion.  They are built to last for a long period of time.  Since most of these racks are designed like real pieces of art, they offer the most attractive ways of displaying wine selections.
Both traditional and modern wine racks are similar in terms of functionality.  However, traditional wine racks have an advantage over modern racking in terms of strength.  The former is less susceptible to warping from the enormous weight of the wine collection.