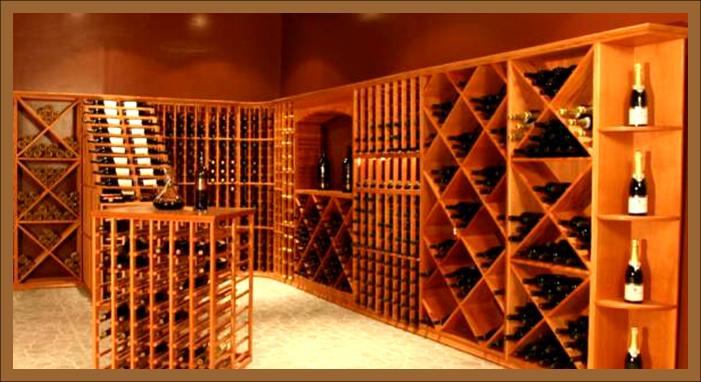 As most wine enthusiasts will tell you, investing in a really good wine rack is very crucial. Whether you're storing your wine in your New Jersey wine cellar or keeping it in full view in front of your restaurant, top-quality wine racks help you store and age your wine properly.
There are several factors that you have to consider when choosing your wine cellar rack to show off your favorite vintages.  Are you going to go for wall-mounted wine racks which hang from the ceiling or under a cabinet? Make sure also that the size of your wine rack fits your purpose — there are options for wine storage that will hold a couple of bottles to hundreds of bottles.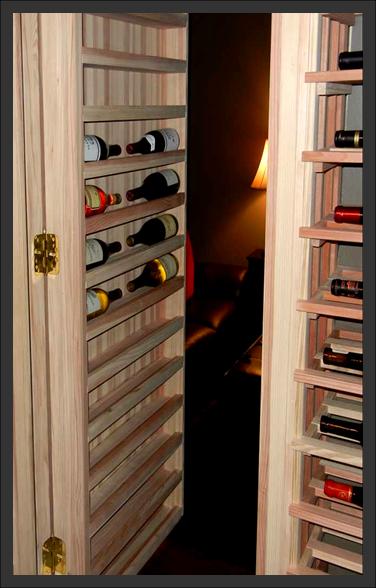 If you're choosing between a vertical wine rack and a horizontal one, the horizontal one is much more preferable for longer storage. With a horizontal orientation, residues don't crowd on the cork area which can cause spoilage of the wine when you pour it.
 Wine bottles stored vertically will cause the cork to dry out, allowing air in and damaging the wine's flavor, this is why vertical wine racks are better suited for wines that are meant to be consumed in a short period of time.
You also have to decide between metal wine racks (which are usually made of stainless steel or wrought iron) and wooden wine racks (which are constructed from either hard woods or softwoods). Hard woods include maple, oak, cedar and mahogany, which are strong and very solid. Woods like pine and douglas fir are preferable if you want something that is light-weight and is easy to move around.
Why Choose New Jersey Wooden Wine Racks?
Many people prefer New Jersey wine racks made of wood over metal ones because wood is easy to work with, allowing the manufacturer to design wooden wine racks according to their clients' storage needs and requirements.
They can be very cost-efficient too. Additionally, wooden wine racks are sturdy and easy to install or assemble. Lastly, wooden wine racks give off a very earthy, warm, and authentic vibe which looks great whether it is placed at home or in a restaurant.
Make sure that your wooden wine racks are of high quality. They should be free from stain or varnish whose odors can penetrate into the wine. They must be made of wood material that does not allow mildew build-up. Make sure that you choose a wine rack manufacturer that has extensive experience.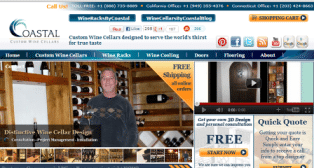 Are you looking for quality wine storage racks or planning to start your own custom wine cellar project? Contact Wine Cellars by Coastal now at (888) 735-8889 or click here to request for a FREE 3D wine cellar design package.